PDE5 Inhibitors: Modern Solution for Erectile Dysfunction
While not widely discussed, erectile dysfunction is not an uncommon problem for a large percentage of men. Erectile issues can be encountered at any age even though it is often considered a problem of older men. Thanks to modern medicine, it is possible to address many health issues and this includes ED. There exists a category of drugs referred to as PDE5 inhibitors and their role in the treatment of erectile problems cannot be underestimated.
What are PDE5 inhibitors?
PDE5 inhibitor is a short name for phosphodiesterase type 5 inhibitor and it is a category of drugs effectively used in the treatment of erectile dysfunction. The way this type of medication works is quite interesting.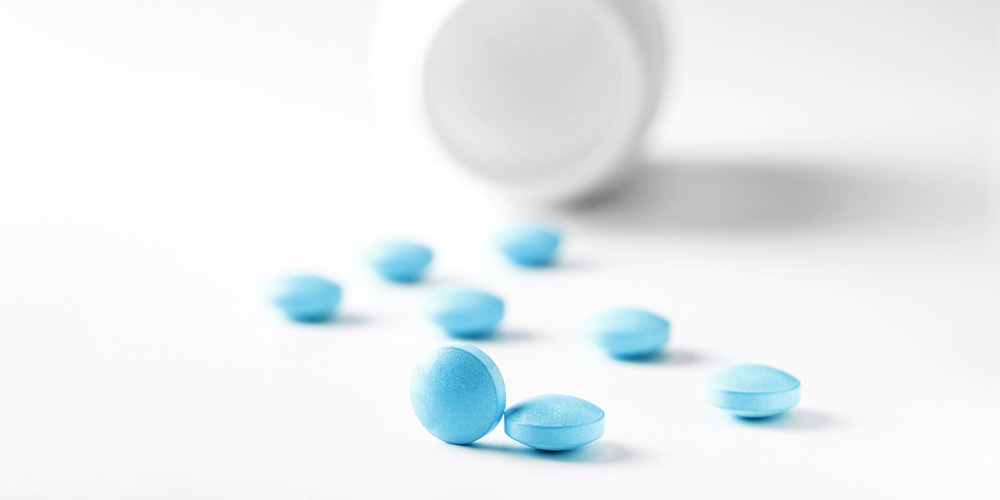 There are two enzymes that play a crucial role in the bodies of men and help achieve erections – PDE5 and cGMP. The role of PDE5 is to ensure that the supply of blood is decreased in the penis after intercourse. In turn, cGMP works by increasing the blood flow to the genital area when a man gets sexually excited. As the name suggests, PDE5 inhibitors temporarily prevent the work of this enzyme and thus allow more blood to pass through to the penis if it doesn't happen naturally. When a man consumes one of the PDE5 inhibitors, he experiences relaxation of the arterial and trabecular smooth muscle and is able to get a firm and prolonged erection.
There can be numerous reasons why a man doesn't get enough blood supplied to the penis even when he is aroused. Some of the most common problems include:
Clogged blood vessels
Heart disease
High levels of cholesterol
Diabetes
Obesity, and more
PDE inhibitors are designed to temporarily overcome the problem of ED but not treat it permanently. Men who want to fully treat ED should address the underlying health problems that cause it. When it comes to chronic conditions, PDE5 inhibitors are often the only reliable and safe solution to help men restore their sex lives.
Effective in the case of physical Erectile Dysfunction
Contrary to many misconceptions, it's important to note that PDE5 inhibitors are not aphrodisiacs. It means that they in no way affect the natural process of arousal in men. When a man consumes this drug, he needs to get sexually stimulated and aroused on his own so that this medication can deliver the effect. It means that this drug is only used in men who don't experience problems getting aroused. If a man changes his plans and doesn't want to engage in sexual activities, a drug in the group of PDE5 inhibitors won't cause unnecessary arousal or sudden erection. This makes such medications extremely convenient, as they don't cause uncomfortable reactions.
Another thing to note is that PDE5 inhibitors are drugs that are used only when necessary – before sexual intercourse. On days when you don't want to have sex, you should simply skip them.
The most popular PDE inhibitors
In the world of PDE5 inhibitors, there are definite leaders that are used by men most often. These drugs include Viagra, Levitra, and Cialis. Such medications have been thoroughly tested and proven effective in inducing erections in men diagnosed with ED. While they feature different active ingredients and differ in dosages and duration of influence, they all share the same principle of action. They promote a better supply of blood to the penis, which is essential to get firm erections.
This famous PDE5 inhibitor contains Sildenafil Citrate and it needs to be consumed about 40 minutes before sex. It will continue to be effective for 4 hours. You can choose the dosages of 25 mg, 50 mg, and 100 mg. It's always better to start with lower dosages to see how you react to this drug and if it's necessary to increase it. With this drug, you should avoid consuming large or fatty meals because this will slow down the process of absorption.
Another popular PDE5 drug is Levitra. This medication contains Vardenafil Citrate and offers up to 5 hours of influence. You should take a single pill of Levitra about 30-40 minutes before intercourse. Levitra comes in the dosages of 2.5 mg, 5 mg, 10 mg, and 20 mg. Usually men consume 5 mg or 10 mg if they haven't used this drug before but the dosage of 2.5 mg can be a great option for older men.
Cialis is a widely used PDE5 inhibitor that continues to work in the body for a lot longer compared to other alternatives. This influence is achieved thanks to its active component Tadalafil Citrate. In addition to that, it generally starts working faster – in just 15-30 minutes. Taking one tablet of Cialis allows you to achieve erections over the course of 36 hours. This peculiarity of Cialis is the reason why it's called 'the weekend pill.' What is more, this medication is less affected by food so you don't need to be as careful with your meals when you take it.
Important PDE5 inhibitors precautions
The mentioned drugs are generally well-tolerated by men of different ages but it's still essential to be aware of contraindications and drug interactions. Knowing your medical history and consulting a specialist can help you avoid any unwanted reactions. You need to be careful with PDE5 inhibitors and they may not even be suitable in your case if you experience:
Serious liver disease
Stomach ulcer
Severe vision disorder
Recent heart attack or stroke
Allergy to the ingredients
Serious cardiovascular disease
Recent surgery
Another factor you need to keep in mind is drug interactions. Some medications are not compatible with PDE5 inhibitors. Their interaction can cause side effects or it can cancel out the influence of each other. The drug that shouldn't be consumed with PDE5 inhibitors are:
Certain antifungal medications
Nitrate drugs
Alpha-blockers
HIV protease inhibitors
Any other ED drugs
A physical examination and appropriate medical tests can help determine whether any of the mentioned PDE5 inhibitors are right for you.