Why is Canadian Healthcare System Not the Best in the World Anymore?
Have you ever heard about Stephen Skyvington? This healthcare expert raised the worrying question about the effectiveness of Canadian Healthcare System and its future prospects. Users of My Canadian Pharmacy may listen to the full version of his arguments in the following podcast.
According to his words, Canadian medicine is great but not the best in the world like it used to be. To confirm his opinion, you may read 2 anonymous separate stories that describe the current state of Canadian healthcare system:
"I think Canadian medicine is great! My uncle has severe dementia. You can't keep him at home, he needs the constant care and there is no one to take care of – everyone works. Therefore, he was hospitalized. It is terribly expensive, one day costs the hospital thousands of dollars, but for the uncle's family it is free – there is no one to take care of him, so the state is responsible for it. Of course, he does not lie in a separate room, not it is a large room, about 5 people in it. But it is separated by curtains from other patients. The care here is excellent – all sorts of comfortable devices to make it comfortable. The bed is special – you can sit and lie down. Daily procedures and complicated treatment. They take great care of him, we are very grateful to them (the hospital staff)".

"I will tell about my experience in our Canadian hospital. I was at a workshop, we were fed there with something, after which I suddenly felt very badly. My colleague called an ambulance, ten minutes later I was in the hospital. And then I was waiting for six hours in a line to see a doctor. I vomited and doctors just passed by, but no one paid attention to me. Next to me sat a man with a torn wound – blood literally flew to the floor. He also sat in a queue, his wife asked the passing nurse to do something. Somewhere in half an hour he was taken to a separate room, but after 5 minutes he was brought back, tied up quickly, and again put on a chair to wait in a line. I felt so bad that I cried. I do not know how I managed to survive through such obvious medical negligence. It was a horrible experience".
Two sides of Canadian free Medicare services
Officially, Canada is still considered a country with "free healthcare that is the best in the world". To confirm or deny this, we decided to turn to the recent reports of the popular Canadian media sources:
In early March of 2018, the local Canadian newspaper The Star reports that in Markham, the province of Ontario, at least three cases of group A streptococcal infection were recorded in the maternity hospital. One pregnant woman died, two more were saved;
At the same time, CBC News reported that a baby died in the province of New Brunswick after refusing to be hospitalized. The girl was born healthy, but after two weeks she began to cough. The girl's condition worsened and her mother went to doctors again. For three weeks, the parents were visiting 5 different doctors; the girl received X-rays and tests. It turned out that she has RS-virus (respiratory syncytial virus). At the request of the mother to hospitalize the girl, they said that there were no available chambers, the girl could not be hospitalized. The doctor offered to come the next day, but the girl died in the evening. The ambulance was not able to help her either;
The National Post reports a few days later that an Ontario resident died due to waiting for a place in a local hospital. A 72-year-old resident of London (Ontario) caught pneumonia while being on holiday in the Dominican Republic. He had to wait for 2 weeks until the bed in the intensive care unit of the Ontario hospital was set free. But it was too late for him;
Unfortunately, judging by these examples, we have to admit that Canadian healthcare cannot be called a free and harmless healthcare system.
Elderly Canadians agree with this public opinion as well. According to the Commonwealth Fund's annual International Health Policy Survey, Canadians aged over 65 years believe that although there are many good things in the country's health system, in general, retirees are not satisfied with its condition every year.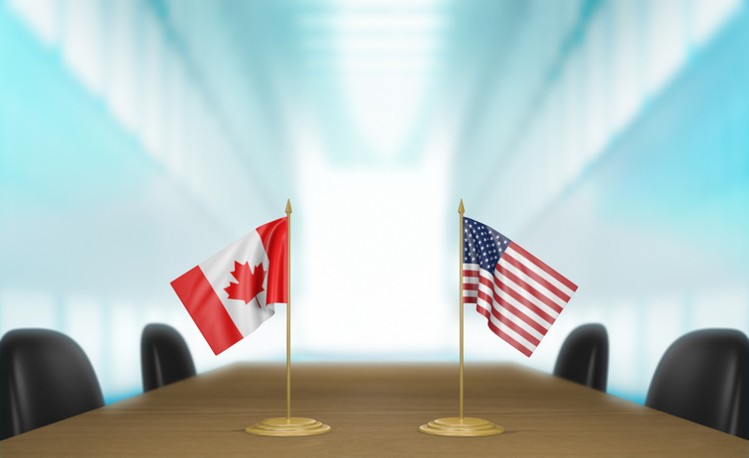 Canadian doctors also disagree with the assessment of Canadian medicine as "the best" and "most effective". When asked how effective the country's health care system is, many doctors answer: "No, it's not at all effective". Moreover, doctors are dissatisfied with the currency healthcare system and lack of funding.
Let us explain that the main source of financing health care in Canada is taxes (local, state and enterprise taxes). Government spending on health care is almost entirely covered by governmental tax funds that go to the federal and provincial government offices. Some provinces use lottery sales taxes as financing, but this is a very small proportion of total funding. The tax system in Canada is quite complicated, worthy of a separate article, so let's call it rough numbers – an individual person deducts from 20% to 50% of the tax on his or her salary, some of them go to the healthcare fund.
Private entrepreneurs pay a special tax on medicine. Therefore, it is incorrect to say that medicine in Canada is free. By the way, Canadian taxes are among the highest in the world. But these high taxes allow to cover outpatient, that is, visits to doctors, and inpatient, that is, hospital treatment, as well as care for elderly patients, people with disabilities and people with mental disabilities. This is a big plus to the Canadian healthcare system, despite the fact that Canadians on their own pay for it all, out of their pockets.
On the other hand, the state monopoly on medicine is difficult to re-organize, it is rather strange allowing politicians to use the shortcomings for their own purposes. Populist games of politicians, making both patients and doctors hostage to their games, lead to an even greater crisis of the healthcare system.
A straightforward "pay for health care" model, where a direct commercial transaction is concluded between an entrepreneur and a patient (sometimes represented by a private insurance company) also exists in the Canadian health care system. And, in fact, it does not improve the situation with medications in Canada.
Pros and cons of Canadian Healthcare System explained by Stephen Skyvington
The expert revealed the current advantages of Canadian Medicare and other healthcare initiatives:
More straightforward healthcare system;
Mortality rates are very low while the average age of Canadians is 82,2 years;
Inclusive primary care system, including a veteran's healthcare initiative;
Private insurance plans are really profitable;
Multiple models of primary care delivery;
Canadian doctors have better working conditions;
Medical students have less student debts;
Canadian Medicare even partially pays for travel prices;
Some insurance plans are free for most households;
Canadian drugstores that work online are reputable and well-known all over the world;
People are fully responsible for their health and have a choice;
He also revealed the cons of Canadian Medicare system compared to the U.S. Medicare:
Very long queues in hospitals for non-emergency cases;
Permitted fees are the same for all people despite the cost of living;
People in rural areas have poor health coverage;
Canadian healthcare is reactive, though the proactive plan is terrible;
Politics is involved in health decisions;
Public healthcare costs are always misinterpreted;
Receiving MRI in Canada is very hard;
New patients may not be taken by some Canadian doctors;
Healthcare taxes are higher in Canada;
In general, free plans of Canadian Medicare is a service provided by the state that is deeply dependent on entrepreneurs, doctors, populist politicians and the taxes of Canadians. The state plays the role of a contractor who uses with the money of the population to hire subcontractors providing the healthcare services to this population. And it's obvious that such model, with all positive assumptions, is becoming increasingly ineffective. The podcast rises really interesting issues that are worth mentioning.