In Canada Pharmacists Can Act As Doctors for Senior Patients
Canadians are an aging nation, and that's a problem affecting almost all the spheres of the life of the country: from the healthcare system to the economic development. So, in 2016 the number of the elderly was about 6 million, and that was 15,6% of the population. And it is expected that by 2030 seniors will constitute about 23% of Canadians. More to the point, according to some researches, the number of the elderly has already exceeded the number of children, and that means that the situation is likely to get much worse.
What are the Reasons for the Problem?
The problem described above is a complex one. There are several factors that have influence on the situation:
It is time for the representatives of the baby boom generation to retire. In the middle of the 20th century there was a significant increase in fertility rates in most countries, and Canada was not an exception. Consequently, today we can see a rise in the number of the elderly.
The average duration of life has been increased. Due to the improvement of the life conditions and the rapid development of healthcare technologies, the life expectancy has exceeded 82 years. And in 1960 the medium life span was about 71 years. In fact, that's an achievement the government should be proud of, that's a good sign, which shows that the country is managed in an effective way.
The birth rate has dramatically decreased. Canadians prefer to create small families, in most cases they have just one child. Sure, that is not enough to overcome the problem of aging.
How Does that Influence the Healthcare System?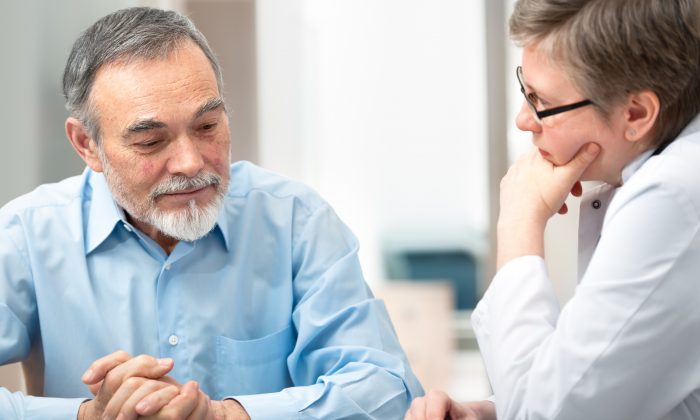 It is well-known that providing seniors with proper healthcare services requires much money. To be more precise, local authorities have to spend more than 46% of the budget allocated for healthcare on covering the expenses of elderly people.
This fact adds fuel to the fire, since Canadians are currently struggling to overcome the crisis of the healthcare system and to find enough money to make it work properly. Sure, there are taxpayers who criticize such a state of things.
But seniors are not the ones to blame here. They are just one of the reasons why healthcare costs keep on rising. Here are some other factors one should take into consideration:
Federal contributions have been reduced. That has caused increases in patients' expenses, as well as problems with the quality of services.
Treatment technologies have improved and have gotten more expensive. That's how things work: as of now, we can easily solve most health problems, but we have to pay more money for such a benefit.
There are a lot of private facilities. As a rule, their services cost much more than those of state institutions.
It is crucial to highlight budgeting difficulties are just one of the issues that should be dealt with in the nearest future. Another pressing problem is the lack of personnel and facilities to serve such a huge number of patients. The elderly tend to get to hospitals more frequently and to stay there for longer, in addition, they need more attention and assistance on the part of physicians. And that leads to hospitals being overcrowded and doctors being overloaded with work.
What are the Available Solutions?
The government has not managed to take the situation under control so far. But there are other parties concerned. For example, the Canadian Pharmacists Association has suggested expanding the functions of pharmacists in order to relieve doctors of some part of their work. They have also organized a survey in order to find out whether Canadians will support the idea.
According to its results, ordinary citizens think that the problem of aging is more pressing than housing price increases or overcoming the deficit. They also agree that pharmacists should play a more significant role in the healthcare system.
No doubt, such changes should influence the position of the personnel of online pharmacies as well. In fact, if one works for a legal Internet drugstore and has a corresponding license, there is no sense to prevent him from becoming a full-fledged member of a national healthcare team.
Here are the functions Canadians agree to entrust to pharmacists:
to control immunizations (83%);
to prescribe medications for treating widespread and mild diseases (78%);
to check prescription lists for inappropriate, excessive and unsuitable items (77%);
to serve senior patients and to provide them with reviews and individual plans (73%);
to provide home-based services for the elderly (71%);
to treat chronic diseases and conditions (65%).
As you can see, pharmacists can cope with a significant part of the functions that are usually performed by doctors. No doubt, in case the changes listed above are introduced, the latest mentioned will get an opportunity to pay more time to each patient, and that will inevitably have positive influence on the quality of healthcare services in Canada.
According to some experts, the changes specified are likely to help to reduce the amount of visits to all sort of medical facilities and to improve the quality of seniors' life (since they will have the opportunity to stay at home for longer).
Frankly speaking, pharmacists claim that seniors have already gotten used to turn to them and ask to review their prescriptions and to check whether there are any unnecessary items or risky combinations of medicines that may cause negative side effects.
So, if you experience any difficulties with the medications you have been prescribed or need additional information about your health problems, there is no need to wait, until your doctor has some time for you. Just turn to a pharmacist at an online or offline drugstore, there is a good chance that he will manage to help you.